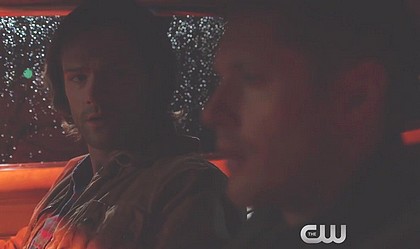 The CW released the Official Description of the Episode 13.12 "Various & Sundry Villains", to be aired on Thursday, February 1, 2018.
Read the Description:
THE WITCH IS BACK – Dean (Jensen Ackles) falls victim to a couple of witches, sisters Jamie (guest star Jordan Clair Robbins) and Jennie Plum (guest star Elise Gatien), who manage to steal a powerful book of spells from the Winchester brothers. When Sam (Jared Padalecki) and Dean go after the book, they get help from a powerful and surprising ally when Rowena (guest star Ruth Connell), back from the dead, intervenes to assist them.
Amanda Tapping directed the episode written by Steve Yockey (#1312). Original airdate 2/1/2018.