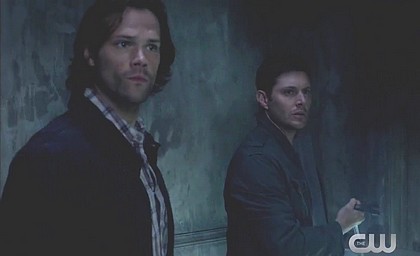 The CW released the Official Description of the Episode 13.08 "The Scorpion and the Frog", to be aired on Thursday, November 30, 2017.
Read the Description:
THE BIG HEIST – Feeling as if they are running out of options, Sam (Jared Padalecki) and Dean (Jensen Ackles) agree to steal a mysterious trunk belonging to a demon named Barthamus (guest star David Cubitt), in exchange for a locater spell the Winchesters can use to track down Jack.
Robert Singer directed the episode written by Meredith Glynn (#1308). Original airdate 11/30/2017.