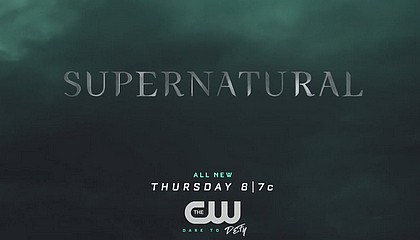 The CW released the Official Description of the Episode 13.04 "The Big Empty", to be aired on Thursday, November 2, 2017.
Read the Description:
THE LONG WAY HOME — When multiple patients of grief counselor Mia Vallens (guest star Rukiya Bernard) turn up dead, Sam (Jared Padalecki), Dean (Jensen Ackles) and Jack (Alexander Calvert) investigate the mystery surrounding the murders and, each inadvertently, are forced to deal with unresolved grief of their own.
John Badham directed the episode written by Meredith Glynn (#1304). Original airdate 11/2/2017.