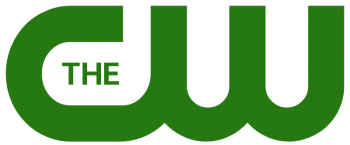 Deadline reports that the actors Nathaniel Buzolic and Lucien Laviscount were cast as the leads of the Supernatural Spin off, to be aired on Tuesday, April 29th 2014.
Buzolic will play David Hayden and Laviscount, will portray Ennis Roth. Please read the details bellow:
Nathaniel Buzolic & Lucien Laviscount Land The Leads In CW's 'Supernatural' Spinoff
Aussie Nathaniel Buzolic and Brit Lucien Laviscount have landed the leads in Supernatural: Tribes, the planted Supernatural spinoff, which will air as an episode of the veteran sci-fi series on April 29. The choices blend the CW's strategies of casting standout players from its existing series as pilot leads, which is the case with Buzolic, a recurring on The Vampire Diaries and guest star on offshoot The Originals in his role as Kol, as well as bringing completely new faces, like Laviscount, whose only U.S. series credit is an arc on the BBC/Showtime comedy Episodes. Other recent examples include Arrow star Stephen Amell, who first appeared on TVD, and the star of last year's The Selection pilot, Yael Groblas, who had no previous U.S. credits. (She now recurs on the CW's Reign.) The CW also first cast Laviscount in The Selection last year, making this his second CW pilot in a row. Buzolic and Laviscount also continue the trend of overseas actors getting pilot leads this season.
Written by Andrew Dabb and directed by Robert Singer, Supernatural: Tribes is described as a sweeping drama about the various mafia-esque monster families that unknowingly to humans "run" the underbelly of Chicago and who are being tracked by a newly minted Hunter who's trying to stop them and rid Chicago of anything or anyone supernatural. Buzolic plays David Hayden, a shapeshifter from one of Chicago's ruling monster families who has been living as a human, having given up the monster life years ago. Laviscount plays Ennis Roth. When his fiancée is killed in the crossfire of the monster war, the resolute police academy trainee learns the truth about what lurks in the shadows and becomes a monster-hunter himself.
Also, From TV Guide:
Do you have any scoop on the Supernatural spin-off? — Jonah
Supernatural: Tribes will air its backdoor pilot in the 20th episode of this season and longtime SPN fans will notice more than a few similarities to the original series' pilot. After the death of a loved one, the show's protagonist, Ennis, is dragged into the world of hunting and monsters. It comes as no surprise that Sam is far more sympathetic to the wannabe cop than his brother when they run into Ennis working a case in Chicago. And while Tribes lacks Supernatural's beloved sibling angst, Ennis has his fair share of Winchester-level daddy issues.