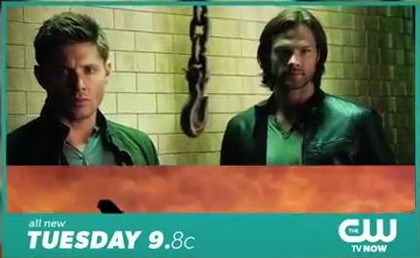 The actor Timothy Omundson, from Psych, will guest star in the Supernatural episode 9.11 "First Born".
Read the details, from GiveMeMyRemote:
SUPERNATURAL: PSYCH's Timothy Omundson to Guest Star
PSYCH's Timothy Omundson is coming to SUPERNATURAL!
Omundson first leaked news of the role by posting a script cover from an upcoming episode of the CW drama (written by Robbie Thompson), and a rep for the show has confirmed he will in fact be guest starring.
So, who will he be playing?
Omundson is being tasked with playing Cain…as in "Cain and Abel" from the bible. But, it's SUPERNATURAL, so they'll be putting their own special twist on the character. (I mean, you saw what they did with THE WIZARD OF OZ last week, right?)