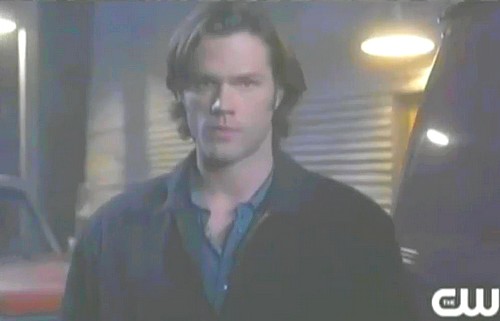 The site EW is presenting a Sneak Peek of one of the DVD Extras. A clip where the creator Eric Kripke, Jared Padalecki and Jensen Ackles talk about Human Souls and their meaning on the show.
The article:
'Supernatural' DVD sneak peek: Jensen Ackles, Jared Padalecki talk human souls — EXCLUSIVE VIDEO
I could fill a dozen Greek scrolls with reasons why Supernatural continues to be one of my favorite shows, and somewhere near the top of that list –  perhaps right behind "good-looking actors" — would be the show's complex mythology. This clip from Supernatural: The Complete Sixth Season (out Sept. 13) combines both of those things! Lucky me… and you. In the clip with new-to-me interviews, Jensen Ackles and Jared Padalecki chat about Sam's time without a soul last season, and creator Eric Kripke chimes in with some background on the mythology as well. Take a look below!