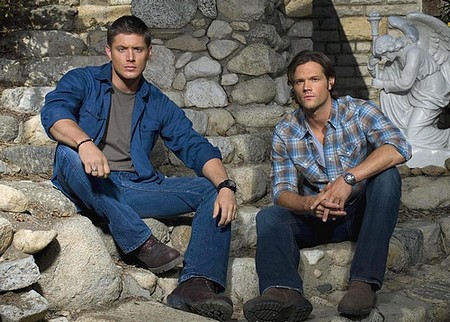 The site Zap2it is reporting that the actor Kevin McNally to play Season 7's new computer genius.
The character details:
In the sixth episode of Season 7 (tentatively titled "Slash Fiction"), the boys get some assistance on a hunt from Frank Devereaux, described as a "mad computer genius." Zap2it has confirmed that Kevin McNally will play the old "friend" of Bobby's, who helps the Winchesters out of a jam… reluctantly.
For right now, Frank is only set to appear in one episode, but as part of the hunters' network, there's always a possibility for a return.
The episode will also feature recurring "Supernatural" character Sheriff Jody Mills, a friend of Bobby's played by Kim Rhodes.
The second casting spoiler is about a new baddie. The site InsideTV is  reporting who will play a new bad guy and a bit of info on the character:
'Supernatural': 'All My Children,' '90210' Alum Cast as New Adversary
Mark Sheppard was tight-lipped about the number of episode he'd be appearing in on the upcoming season of Supernatural, but a bit of casting news confirms we'll definitely be seeing a little bit more Crowley!
EW has learned exclusively that James Patrick Stewart, who CW frequents know as Naomi's dad on 90210, will be appearing in the sixth episode of Supernatural this season as a new baddie named Richard Roman. Showrunner Sera Gamble explains: "Richard is a very canny, charming, well-connected new adversary. When we first meet him, Crowley has sought him out specifically to join forces with him to pursue common interests. Put it this way: Crowley doesn't bring a muffin basket to just anyone."
Stewart, whose other credits include All My Children and CSI, is set to appear in one episode so far. Supernatural season 7 premieres Sept. 23.