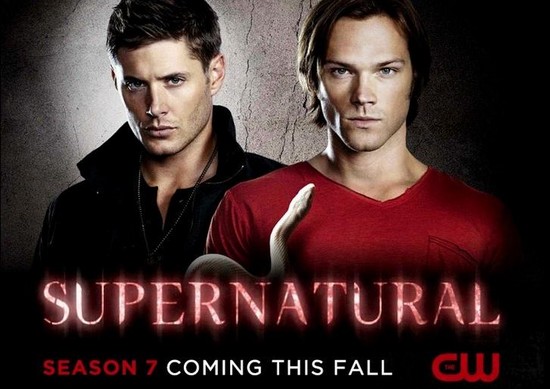 As we know, Creation Entertainment is holding the Salute to Supernatural Convention this weekend in New Jersey.
We can read info, pictures and videos of the convention HERE.
Besides, thanks to the kind fans who went and tweeted from there, we got some Season 7 Spoilers.
Here they are:
emydean:
Jared said season 7 is going to be scary again because the wall fell.
NancyRosee
SPOILER: Jared said that you will see what Sam saw in hell.
rooseveltritz
"season seven will be scary. it won't just be just a dorky angel in a trench coat." #NJCon
Jacen736
Jared says this season is "scary again" & Sam is being flooded w/ memories #Supernatural #njcon
embot333
The Impala is getting a triumphant return this season! #NJCon
tehjessicarae
Jared said if the Impala survived season 1 it can survive season 6. Dean will be working on it. #njcon
RachInMaFace
To Jared – 'Will we see changes in Sam due to hell?' 'Yes, this season is scaring me.' #njcon
tehjessicarae
We will see some of what Sam saw in hell and what he did there. #njcon