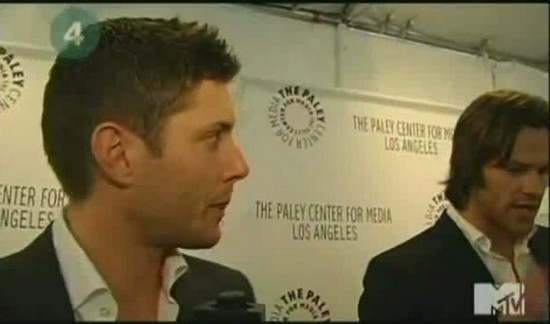 As we knew, Jared Padalecki, Jensen Ackles and Misha Collins were on MTV's 10 on Top today.
Thanks to givemetherope we can watch it.
They talk a bit about the episode 6.18, that might only be considered spoilers if you know nothing about it.
You can watch, download and comment the video HERE.
You can also…
Watch it: